Team Apollo: Winner of AI Innovation Award Sponsored by Intel Corporation at GEN E 2023
Wednesday 21 June 2023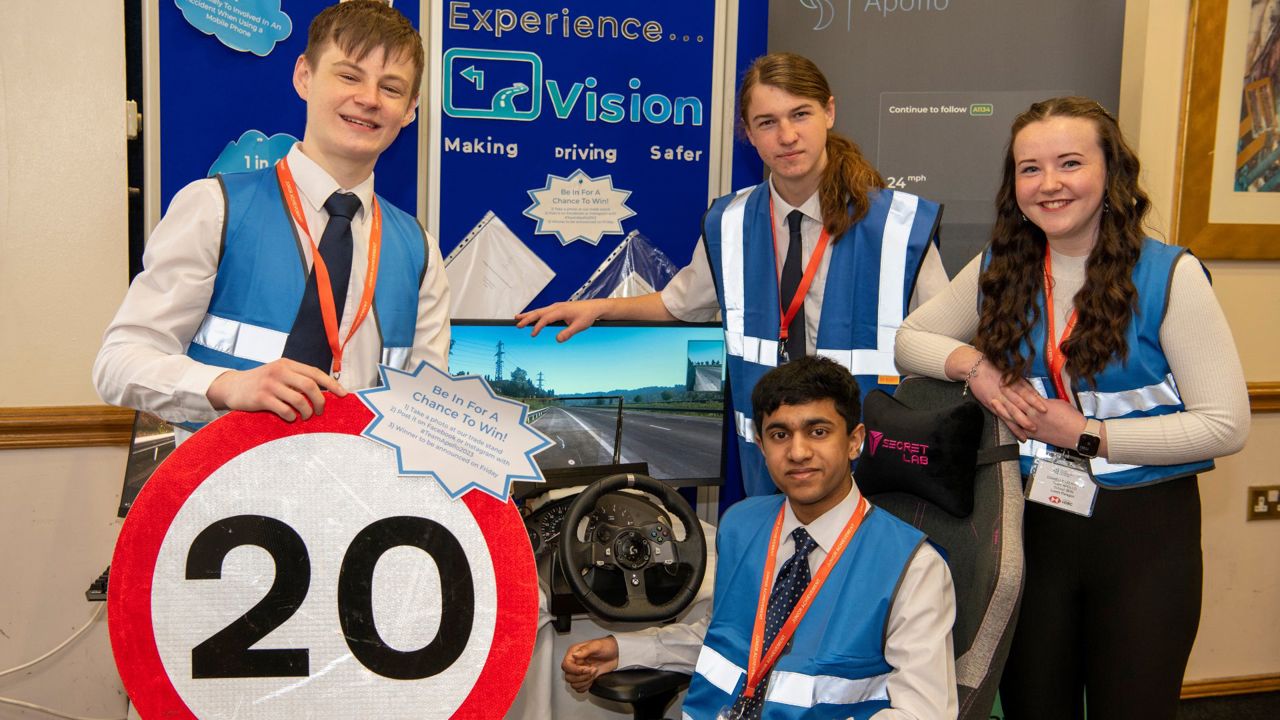 Team Apollo: Winner of AI Innovation Award Sponsored by Intel Corporation at GEN E 2023
Manx High School Students Win Prestigious International Innovation Award Sponsored by Intel Corporation with Artificial Intelligence Project
 Four students from Ballakermeen High School rose above hundreds of teams across Europe by winning the precious award, which comes with the opportunity to participate in the GEN-E festival, Europe's largest entrepreneurship event, held in Istanbul in July.
The students – known as Apollo – formed as part of the Junior Achievement Company Programme, which HSBC supports. The Company Programme is recognised as the top entrepreneurial programme in the world for high school students.
This award recognises Junior Achievement teams who have used AI tools and methodologies responsibly to create purposeful solutions that address various local and global challenges. Apollo developed a product that can revolutionize driving with their ground-breaking creation, Vision—a remarkable Heads Up Display (HUD) system. Vision projects essential driving information, such as current speed and hazard warnings, directly onto the windscreen, within the driver's field of vision. What sets Vision apart is its integrated Artificial Intelligence, which identifies developing road hazards and provides timely warnings, enhancing driver awareness and acting as a trusted extra set of eyes on the road. This sort of technology is normally only available in top-of-the-range cars, whereas Apollo has made this accessible for all drivers.
Sue Cook, CEO of Junior Achievement said, "I am delighted that a team from the Isle of Man has won this prestigious award against hundreds of other European teams. It is a testament to the work of Junior Achievement, which helps thousands of students in the Isle of Man develop skills for the world of work. Our charity is opening the doors for young people to succeed both locally and globally."