Dream Big, Fly High Donation Wall
Friday 28 October 2022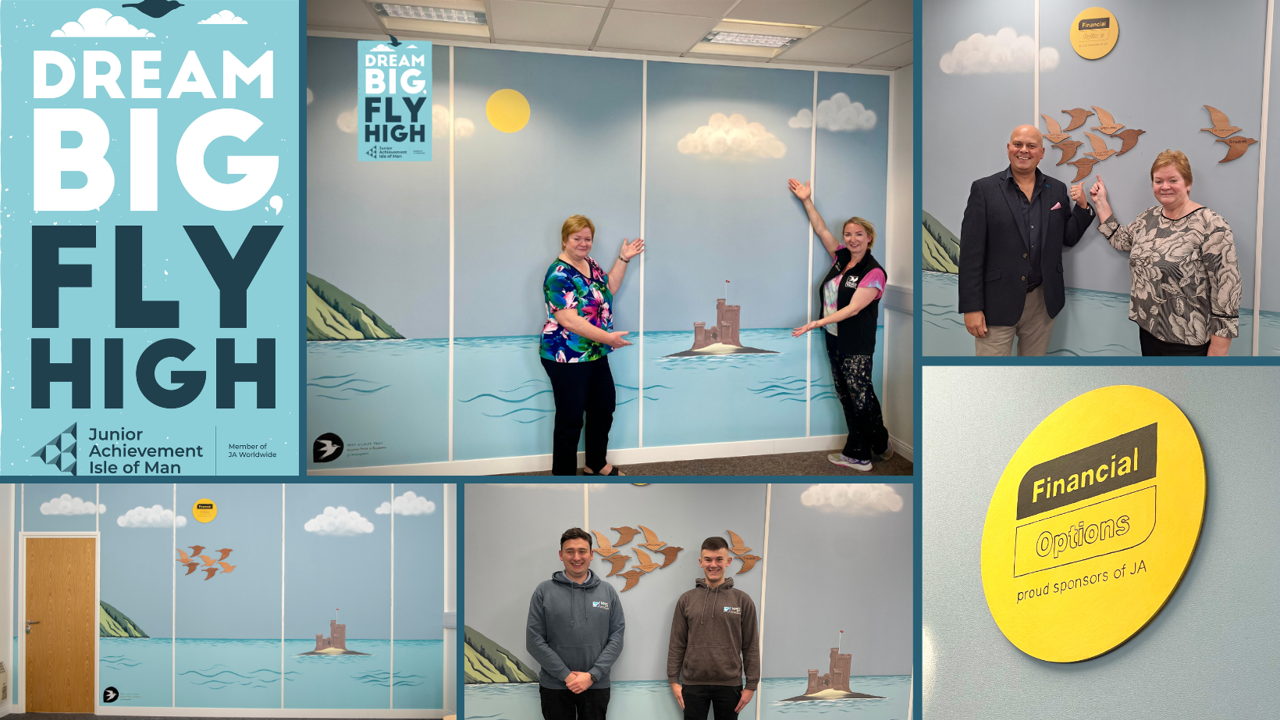 Junior Achievement launched a new appeal to help fund their training facility for volunteers and students.
A stunning donation wall has been created with the help of local artist Clare Payne who is the Biosphere Artist in Residence at the Manx Wildlife Trust. The wall has kindly been sponsored by Financial Options Ltd.
The appeal aims to raise £20,000. This is to help cover the running costs of the Junior Achievement training facility for the next three years.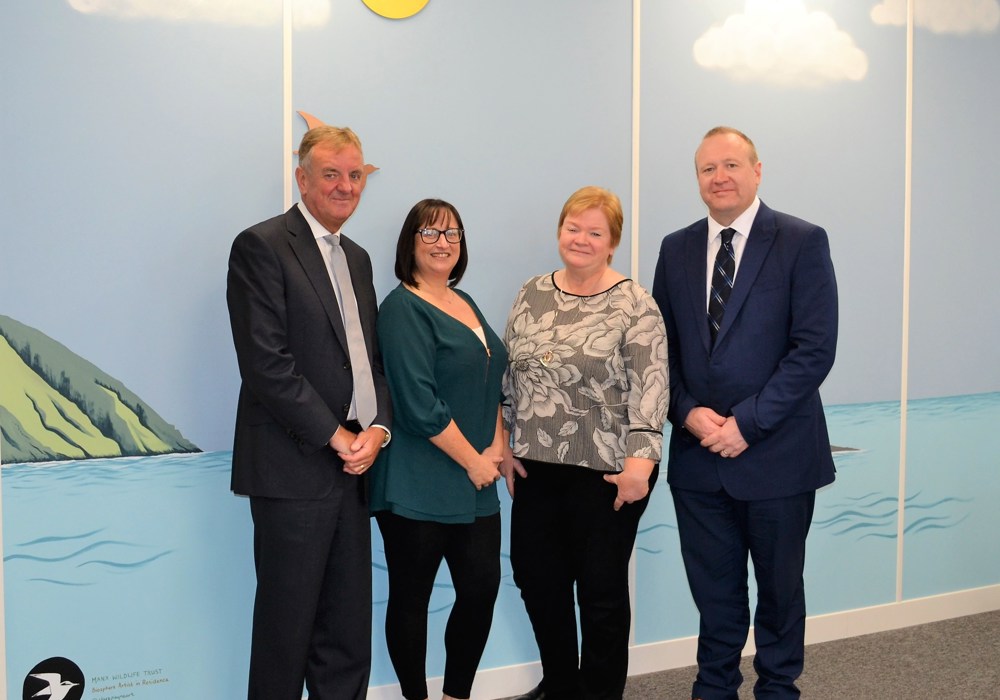 Dream Big, Fly High Donation Wall
This important space allows Junior Achievement to recruit and train the 250 volunteers needed to work in schools across the island, supporting more than 5,500 young people in education.
These volunteers donate their time to help young people to develop the life skills they will need to get a job or start their own business once they leave education.
In 2021 JA Volunteers donated more than 2,000 hours to work across primary and secondary schools in the Isle of Man.
Individuals and businesses have the opportunity to sponsor a seagull. Each bird will be inscribed with the name of the donor. The cost of each bird is £300.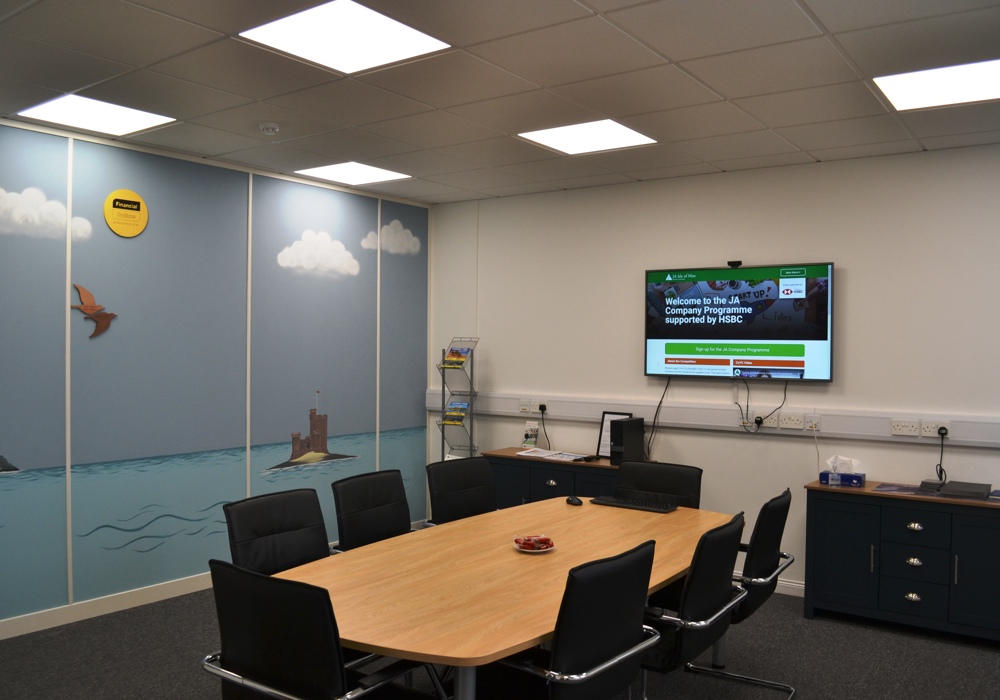 A seagull will be added to each time a donation is made, and the donor will receive the following:
A replica bird with a display stand for their home or office
Certificate of Appreciation from Junior Achievement
JA Gift set
An opportunity for you to invite friends and family to come and have your picture taken
Your donation will be featured on the JA social media pages
Your bird will be displayed for the next five years
The wall is located in the training facility of the Junior Achievement offices in Mount Havelock, Douglas and will be seen by everyone who uses the facility.
The facility will be free for students taking part in the JA Company Programme. They can use the meeting space and conference facilities to run their student business in a safe working space.
We want to thank Financial Options Ltd for their generosity and for sponsoring the donation wall.
To donate, please email [email protected] or telephone Sue at 01624 666266