Mindcore Win "Innovation of the Year" Award at Europe's Largest Entrepreneurship Competition - Gen E 2023
Tuesday 18 July 2023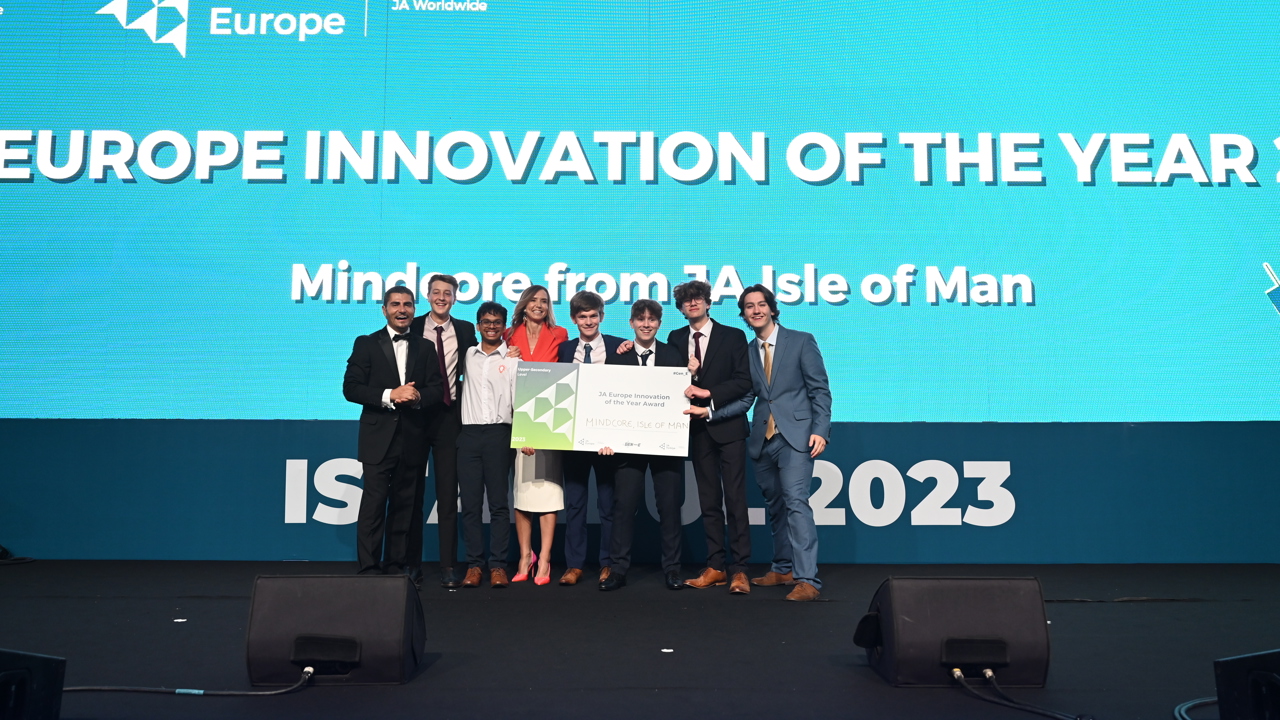 MINDCORE ISLE OF MAN, WINNER OF JA EUROPE INNOVATION OF THE YEAR 2023 #GEN_E
Europe's largest Entrepreneurship Event, #Gen_E 2023, has showcased the incredible potential of Europe's youth in Istanbul, and we couldn't be more proud of the participation of the two teams that represented the Isle of Man! 
Over 800 young entrepreneurs, teachers, business partners, and policy-makers from all over Europe came together to witness this impressive showcase of business ideas, innovation, and entrepreneurial spirit.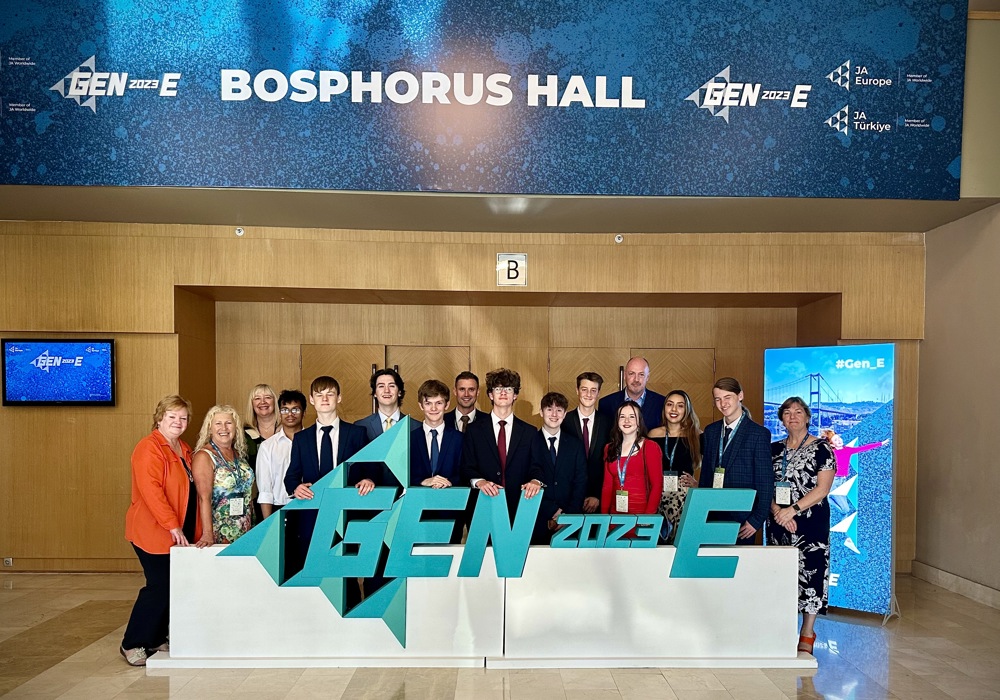 At JA Isle of Man, we are delighted that we brought back THREE awards to our island:
Team Apollo from Ballakermeen High School received the Intel AI Innovators Award after competing against other European teams in the Virtual Expo of Gen E.
Team Mindcore from St. Ninian's High School received the European Signature Award BNY Mellon Future First℠, which celebrates the Gen-E mini-companies that created unique business solutions to a pressing environmental, social or governance (ESG) challenge.
And the biggest achievement: Team Mindcore was crowned as the JA EUROPE INNOVATION OF THE YEAR 2023.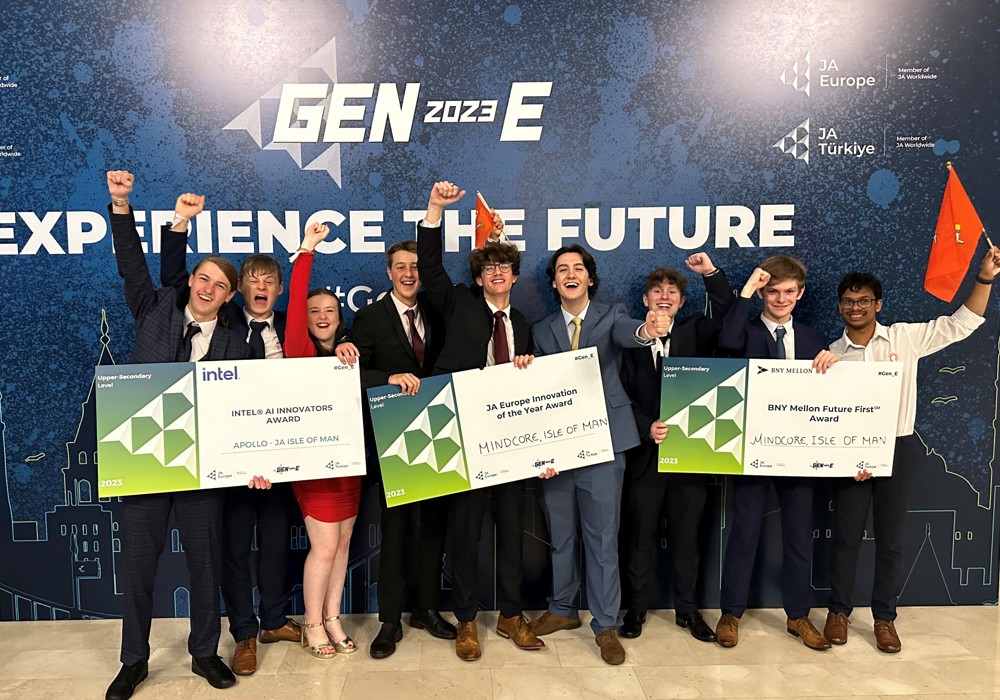 Mindcore, consisting of James Drummond, Hudson Sayle, Matthew Hughes, Aaron Matthews, Dominik Stawny and Siddharth Muthu Pandian, won the European prize for "Innovation" with an artificial intelligence app called ERA: Easy Reading Assistant. The mobile app provides neurodiverse individuals and those that struggle with a range of visual impairments additional support whilst reading, and the initial drive behind creating ERA stemmed from their aspiration to assist fellow students with dyslexia.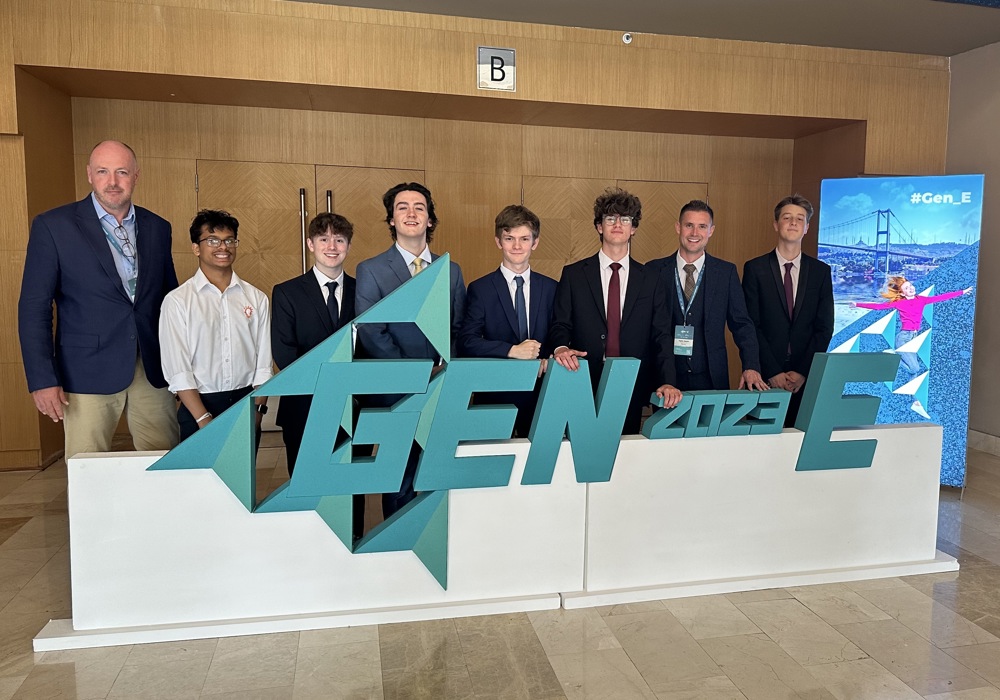 Congratulations to the students for representing the Isle of Man and their fantastic achievements. Your hard work during the last year was shown in the incredible results.
Team Apollo: Danielle Wilkinson, Leo Dixon, Freddie Smith and Praveen Balakrishnan.
Team Mindcore: James Drummond, Hudson Sayle, Matthew Hughes, Aaron Matthews, Dominik Stawny and Siddharth Muthu Pandian.
Thank you to the link teachers Stephen Edwards from St Ninians High School and Sharon Lewis from Ballakermeen High School, and the mentor of Team Mindcore Jon Wagstaffe, who joined us in this amazing event.
And we want to give a BIG THANK YOU to all the supporters and partners of Junior Achievement Isle of Man.