This is a voluntary programme offered to students in Year 11 who are given the opportunity to participate in a mock interview with an employer.
Students are provided with a job description and must submit their CV to Junior Achievement, who will pass it on to an employer. We then arrange for that employer to visit the school and interview the student against the job description. An average interview lasts 15 minutes. The student is then asked to leave the room whilst the employer discusses their performance. The student is then asked back into the room for constructive feedback based on what they did well and areas where they need to improve.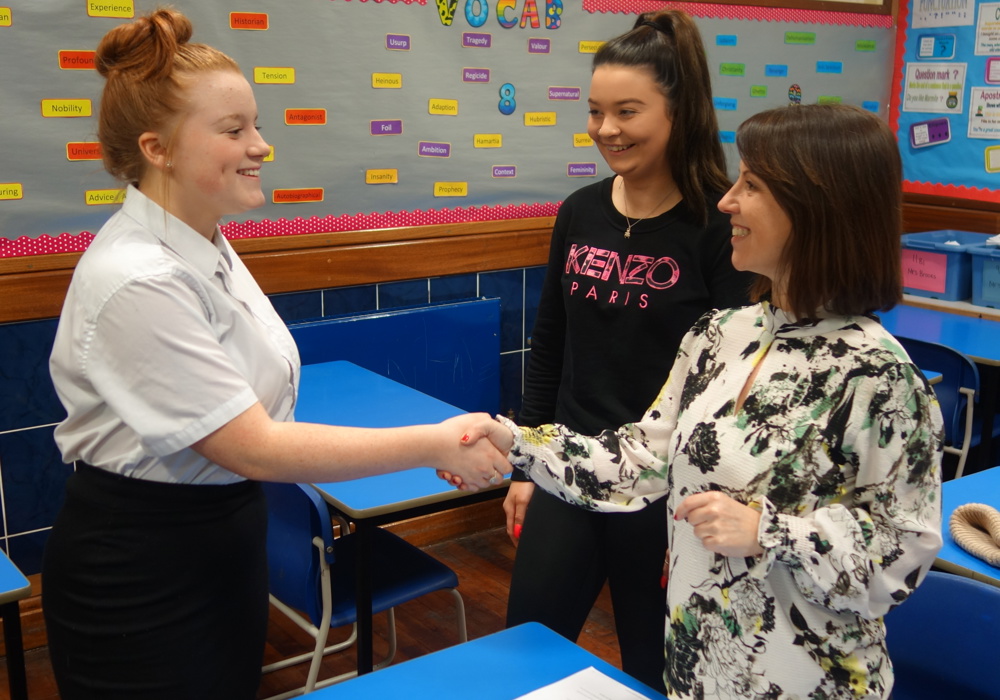 Going into one of these interviews is a good way of getting you to think about getting your cv together and attending your first interview but in familiar surroundings. I hope to complete my "A" levels and then go on to university, and what I learnt from this mock interview will serve as a benchmark for me.