New Community Partner for Junior Achievement: Hansard
Thursday 27 July 2023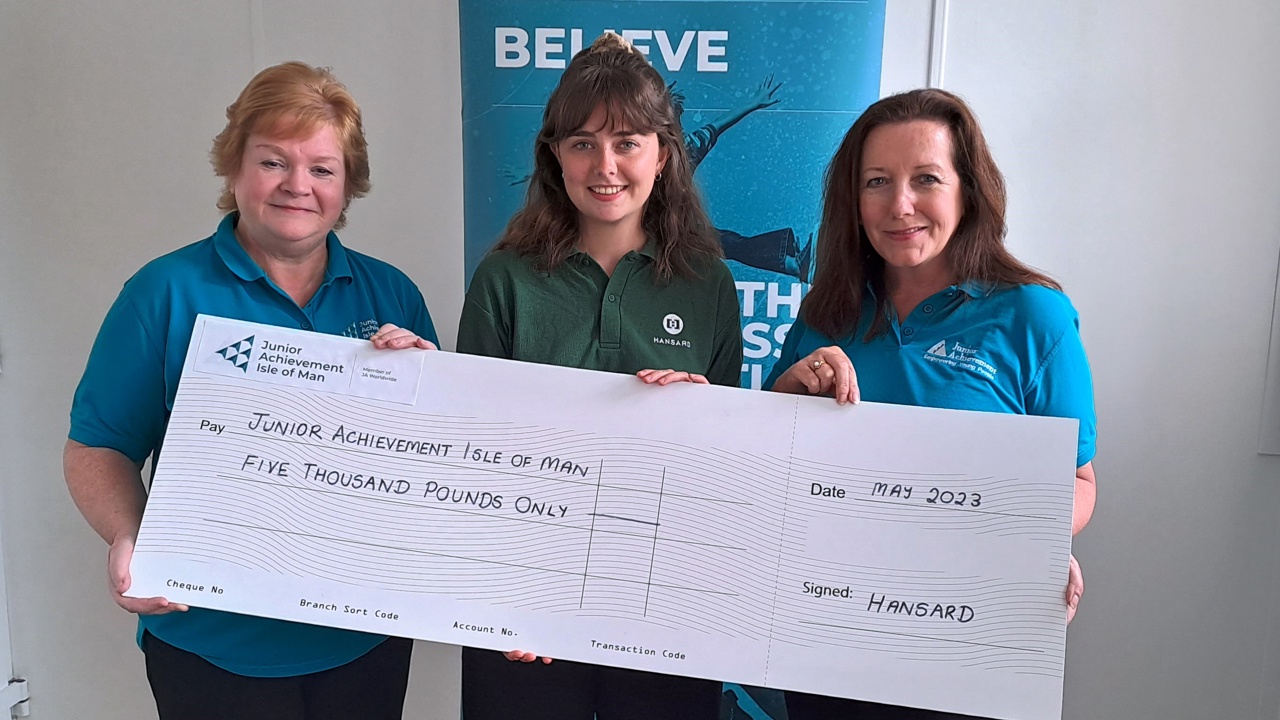 New Community Partner for Junior Achievement: Hansard
Manx charity Junior Achievement is pleased to welcome new Community Partner Hansard who has donated £5,000 to support the work of the charity in the Islands' schools.
Junior Achievement is dedicated to helping the Island's youth gain the essential skills they need when they leave full-time education to get a job or start their own business. This includes teaching young people essential money management skills, how to get a job, starting a business and developing to soft skills valued by employers.
More recently the charity has been supporting students who are not going on to further education to connect with loyal employers. In 2024 it will launch a new website to help young people find employment on the Isle of Man.
Sue Cook, Chief Executive said 'We are delighted to have Hansard as a new Community Partner. Not only has the organisation donated funds, but they are also committed to encouraging staff to volunteer and lend expertise to the charity. Financial support from our partners ensures every child gets free access to our programmes.'
In addition to helping Junior Achievement, the Green Team at Hansard, established in 2022, has been supporting a number of local charities. They are also proud Business Partners of UNESCO Biosphere Isle of Man and are committed to becoming net zero by 2040.
Emma Sayle of Hansard's Green Team stated, "We are committed to supporting young people on the Island which is why we are excited to be Community Partners with Junior Achievement who teach young people vital life skills that are not included in the school's curriculum".
These sessions are so impactful that many of our colleagues remember Junior Achievement coming into their schools and delivering programmes to them.
There are so many skills from a variety of different backgrounds within Hansard that we hope to pass on to these young people who are still deciding on their future paths."
To find out more about the work of Junior Achievement or how to make a donation have a look at the "Get Involved" section. 
Pictured left to right: Sue Cook (CEO at Junior Achievement), Emma Sayle (Hansard Green Team) and Antoinette Taylor (Volunteer Manager at Junior Achievement).