The programme "It's All About Money" introduces young people to the essentials of money management.
The programme explores spending habits, how to use a bank account, the importance of saving, budgeting, responsible borrowing, credit ratings, dealing with debt, protecting yourself online, identity theft and scams. Through hands-on practical activities, students explore the cost of living.
Students benefit from the experience of the volunteers who deliver this programme, many of whom work within the finance sector.
This programme reaches approximately 900 students each year thanks to the support of the Scheinberg Family.
Click for more information about this programme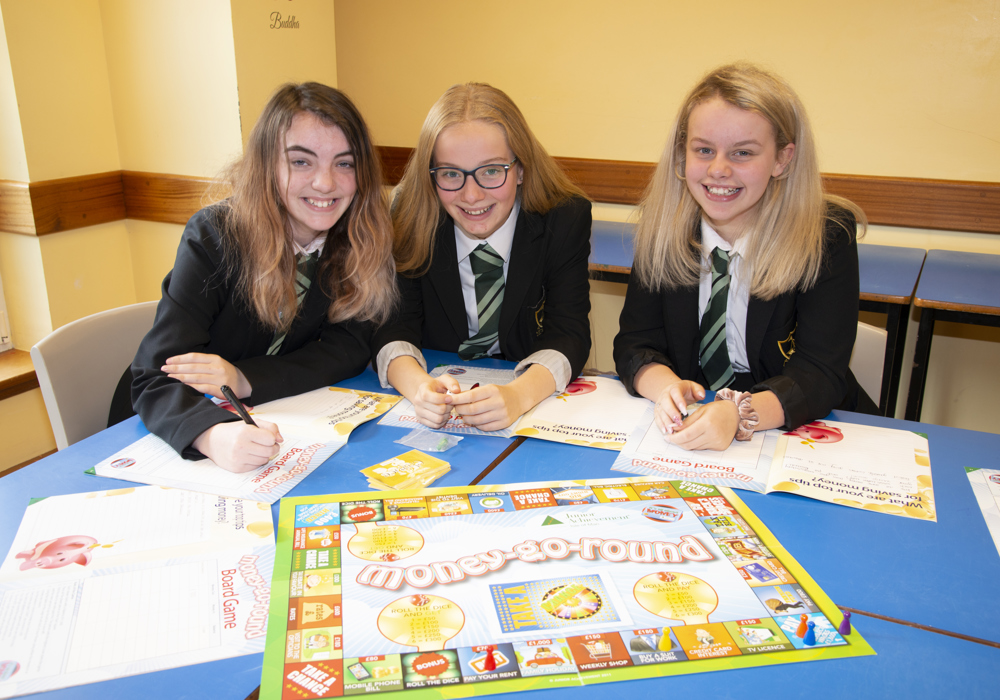 Before completing the programme: 
76% of the students said they had basic bank account knowledge.
34% were unsure about the different types of borrowing, e.g. loans, overdrafts and credit cards.
41% of the students were unsure of how to protect their money online
Only 10.50% of the students felt they knew how to stop a scam.
After completing the programme: 
100% of students said that they had a better understanding of how to manage their money.
Have a look at the Impact Report 22/23